Announcement

REGISTRATION IS NOW OPEN!
Sustainability is critical. Nonprofit leaders, board members, government partners and donors will gain insights to help sustain a nonprofit's mission for the future. Registration includes lunch. Sign up for a special afternoon workshop following the event to learn how to utilize the Sustainability Matrix with keynote speaker, Steve Zimmerman.
Please note: Session spaces are limited. Sessions available on a first come/first serve basis.
Read More
Leaders and advocates for Delaware's nonprofit sector
DANA offers industry-leading services in individual and group training sessions. In addition, we hold conferences and serve as the nonprofit advocate in Delaware.
Let's Work Together
Nonprofits in Delaware are strengthened when we work together to support local communities. Our efforts are multiplied through the support of government, business, foundations, donors and volunteers. These stakeholders care about the efficiency and effectiveness of nonprofits they support. As a member of the alliance, your staff, board and volunteers can learn from other nonprofit leaders, and gain access to resources and tools that can help your mission advance.
Leadership Development
DANA provides Executive Directors, Board Chairs and the Board of Directors as a team, many different learning and networking opportunities to strengthen their skills and practices to be confident and effective in advancing their community impact.
Organizational Effectiveness
DANA helps nonprofits improve their operational effectiveness with an emphasis on best practices in board and leadership development, collaboration, strategic planning, outcome measurement, fundraising, advocacy, and financial management.
Advancing the Nonprofit Sector
DANA promotes the value of nonprofits to government, business, and foundation leaders. It represents the perspective of Delaware nonprofits on public policy that impacts their organizations.
Latest News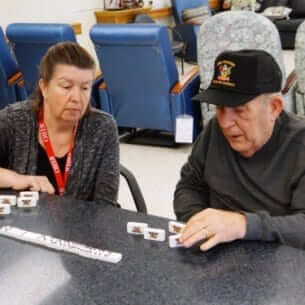 #SupportDENonprofits: CHEER
April 16, 2018
In the past decade, the demand for adult day care centers has tripled. Modern medical treatments and medicine are helping aging baby boomers live longer. As the senior population increases so does the number of them...
As a relatively new nonprofit, the Delaware Botanic Gardens turned to DANA to guide us as we evolved our Board and improved the focus and professionalism of our team. In addition, DANA's leadership is essential to ensuring that the public and political leadership of our state understand the wide scope and vital importance of the benefits which nonprofits bring to Delaware every day.
Raymond Sander
PRESIDENT, DELAWARE BOTANIC GARDEN
Our Alliance Partners
Many thanks to DANA's Alliance Partners! We couldn't serve our members and the nonprofit sector in Delaware without you. If you are interested in becoming an Alliance Partner with DANA,
contact us
.