Overview
DANA provides leadership support for the overall nonprofit sector through a variety of services and programs: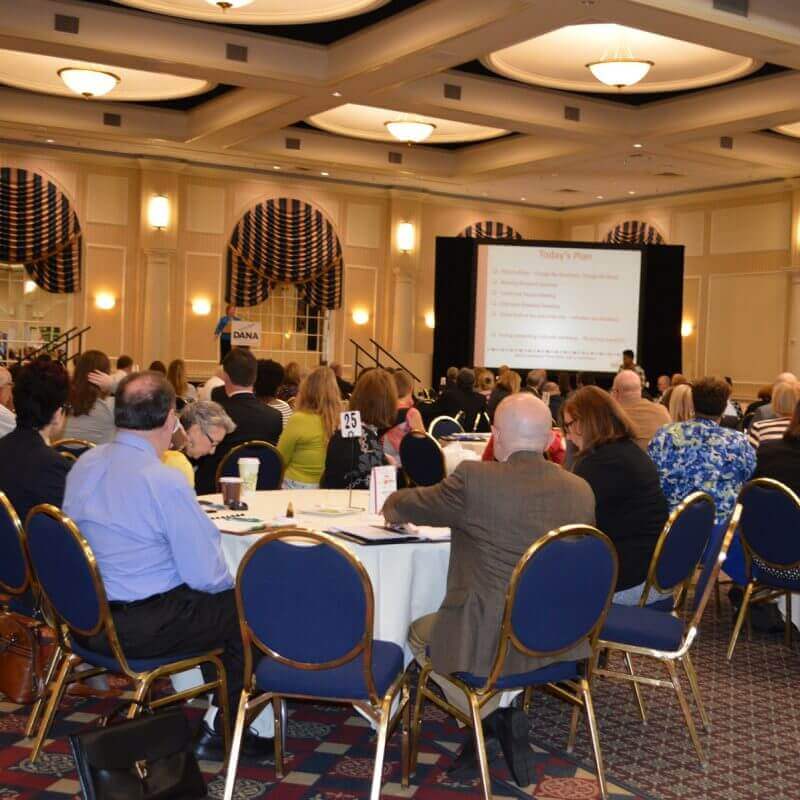 Annual Conference
Each year, DANA brings the Alliance together to discuss current issues, learn new skills and connect with each other to improve their impact. Nonprofit staff, board and volunteers find the Annual conference a chance to catch up with what is happening in Delaware while forming new relationships to advance their mission.
Visit the Annual Conference page to learn more about our 2018 IMPACT Delaware Annual Conference.
Public Policy
DANA provides advocacy and representation for public policies impacting nonprofits and their ability to serve Delaware communities. Advancing the value and issues of the Delaware nonprofit sector to the public and government is one of DANA's primary goals.
DANA is currently working to address the critical public policy issues facing Delaware nonprofits. We are developing a comprehensive, coordinated, and sustained approach to address issues of broad common interest to the charitable community for action in Delaware's state and local governments. Our work includes partnership (link to the who we are sector partners section) with leading foundation and nonprofit organizations to provide a united voice for advancing the value of nonprofits in Delaware.
Through our work DANA will enable the nonprofit sector:
To become a partner in policy development which impacts nonprofits ability to effectively and efficiently serve the community;
To enhance the integrity, capacity and independence of the nonprofit sector;
To increase public awareness and understanding of Delaware's nonprofit sector;
To secure the support and involvement of the government and for-profit sectors in the nonprofit sector; and
To encourage resources to improve nonprofit capacity to innovate and expand their impact.
DE Nonprofit Advocacy Day
Delaware Nonprofit Advocacy Day March 29, 2018
Visit our Research and Resources Section to gain insights on the nonprofit sector in Delaware, tools for advocacy, and connections to Delaware elected officials. DANA members have access to additional resources to assist their public policy efforts.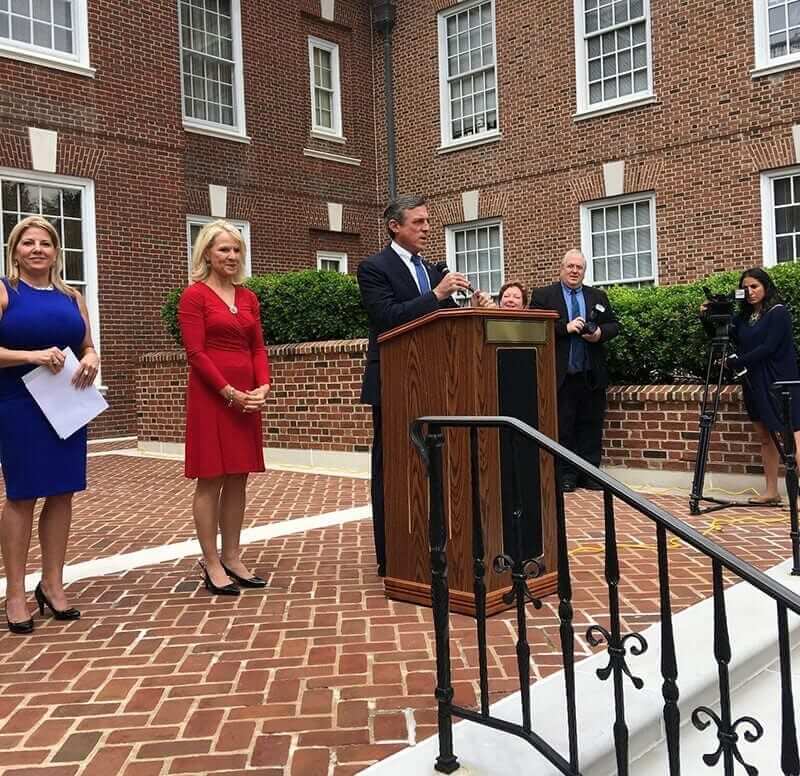 Connections & Collaborations
Social impact is not done in a vacuum. Nonprofits work within systems of government, business and nonprofit providers who are supported by volunteers, foundations, and donors. Collaboration and working towards collective impact is an imperative in today's complex and evolving social system. DANA offers a variety of ways for nonprofits to connect and collaborate among each other and with other members of the Alliance.
Member meet and greets
DANA offers a variety of opportunities for members to connect. Annually, we host member gatherings for the sole purpose of nonprofit leaders to get to know each other.
Consulting Services
We offer specially tailored engagements covering board excellence, organizational development, leadership, strategic planning, financial management, human resource consulting and fund development, among others. Learn more about the broad range of expertise and full line of services offered by the Excellence Academy. In addition, DANA's Excellence Academy offers nonprofits a customized board retreat with expert facilitators who guide the leadership in exploring the "big issues" confronting your organization and how to move forward more successfully.
"Thank you for your leadership and advocacy on behalf of all nonprofits and specifically for People's Place.  Your blogs, social media updates, electronic communications, newsletters and coordination of coalitions was fantastic.  Surely every nonprofit in Delaware has DANA to be thankful for today.  Your tireless efforts have allowed People's Place to avoid employee layoffs and reduction/eliminations of services.  Your ability to make our elected officials aware of the importance of nonprofits is such a needed service and with you as the leader of DANA we were all able to succeed! "
Janet Berry
Executive Director People's Place