Embrace New Possibilities in 2021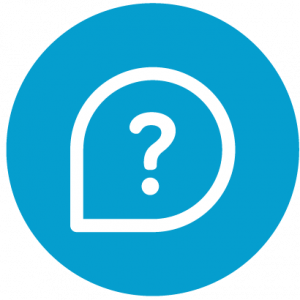 What Is DANA?
DANA is an alliance of nonprofits, small businesses, individuals, foundations, government, faith organizations, and the partners who invest in the success of Delaware nonprofits. Together, this alliance works to strengthen, enhance, and advance nonprofit excellence throughout Delaware because we believe that a strong nonprofit sector positively impacts all Delawareans.
DANA leads the sector by representing the diverse and inclusive voice of nonprofits in Delaware.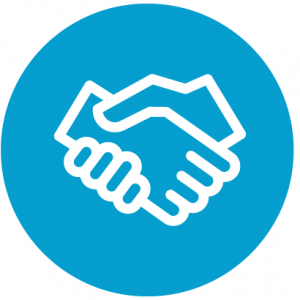 Why Join?
Becoming a member of DANA gives your organization unparalleled access to partnerships and solutions that only DANA provides to its members. As a nonprofit leader, you will enjoy a level of support and coaching that is not readily available all in one place otherwise. You will never need to go it alone again – the Alliance is here for you.
Hear From Our Members:
How DANA Assists Leaders to Create Stronger Nonprofits
Nonprofits
More than one-third of all nonprofits providing services in Delaware have enjoyed DANA membership. Join the Alliance and belong to this outstanding group of nonprofits leading the way to sector excellence in Delaware.
Nonprofit organizations are the members of DANA. We know that successful nonprofits are a sum of all their parts, DANA programming is applicable for a variety of crucial roles within a nonprofit organization.
Associate Members
Associate Members are emerging nonprofits and individual nonprofit professionals.
Businesses looking to offer their services in support of nonprofits can join DANA as Associate Members.
Alliance Partners
Is your business interested in investing in the health and vitality of the nonprofit sector here in Delaware?
Coaches and Consultants
Do you have a coaching or advisory practice that nonprofits would value? Learn more about how to become a qualified DANA consultant partner.
What Do Members Get?
Nonprofit members benefit from services designed to support capacity-building, nonprofit sustainability, and organizational and leadership excellence, including:
affordable, high-quality learning and education
advocacy training and support
connections to likeminded leaders
opportunities to collaborate with fellow nonprofits
solutions to challenges nonprofits face
sector research
access to partners in businesses, state and local government
operational and outcomes benchmarks through our national partner, Standards for Excellence®
individualized strategic guidance from DANA staff and partner experts
numerous discounts and free resources beneficial to nonprofits
Associate Members and Alliance Partners enjoy connection to and interaction with our nonprofit members and benefit from education and resources that DANA makes available to all members.
NEW Benefits For Nonprofit Members:
Communities of Practice (CPs) – Starting in early 2021!
Join other DANA members who share similar nonprofit roles in a small group setting. Led by a DANA expert, these online communities are designed to foster in-depth learning, facilitate convening and networking, create a shared desire to strive for excellence within the sector, and offer a safe place for nonprofit professionals to connect with each other.
Public Policy Community
Marketing Community
Diversity, Equity, and Inclusion Community
Fund Development Community (in partnership with AFP)
CEO Peer Community
DANA Concierge Services Have Arrived!
DANA is now offering fund development technical assistance. We will connect you with a technical advisor/consultant who can provide an overall grant review*, assist you in creating a case for support, or provide a financial analysis (such as project budgeting or cash flow analysis). The first review is free for members, with a low rate for additional grant reviews or support. 
Please click here for more information.
*Non-governmental grants only
Expanded Board Connections
Coming Spring 2021, DANA will expand its Board Connection pilot program to incorporate additional eligible nonprofits members. This service trains and connects individuals interested in serving on a nonprofit board with eligible DANA members who have high-functioning boards of directors.
DANA Advisory Services
Some of our signature advisory services include:
Board Member searches, new Board member training, board and leadership retreats
Board Excellence training and coaching
Planning, development, or review of Strategic Plans
Implementation assistance for Strategic and Operational plans
Financial planning assistance
Organizational and personal assessment
Outcome evaluations
Guided execution for governance, HR, and more
Mentoring through imbedded talent within your organization
Mission implementation and delivery
Call DANA now to get started with an Advisor! 302-777-5500 Or, email Todd Pipkin, Vice President of Learning & Leadership.
View full list of benefits for each membership category
Hear From Our Members:
How DANA helps with capacity building
How Do You Join?
Joining is easy! Just choose your level of membership below. Or, if you need more individualized assistance,
contact DANA Engagement Manager, Nyia Rennalls at [email protected] or call 302-777-5500 Ext 1.
What Does It Cost to Join?
Do You Want to Renew Your DANA Membership?