Dominic Canuso (Vice Chair/Treasurer)
WSFS Bank
Craig Crouch (Chair)
Kent-Sussex Industries
Patricia Dailey Lewis
Beau Biden Foundation
Melanie George Smith
Better World Strategies
Patti Grimes
Carl M. Freeman Foundation
Dr. Vita Pickrum
Delaware State University
Joanne Reilly
Community Leader
Patricia Rivera
Hook PR Group
Matthew Stehl (Secretary)
M&T Bank
Charles Vincent
Innovincent
Vickie Young Beam
Cover & Rossiter
Richard Murad
Wilmington Trust
Fay Blake
Pathways to Success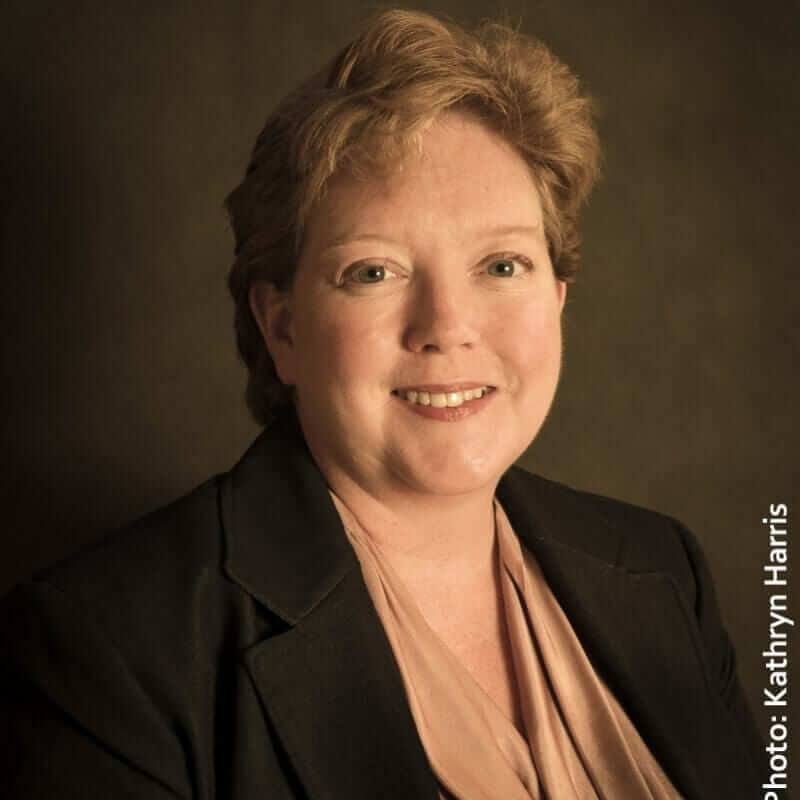 Sheila Bravo
President and Chief Executive Officer
302-777-5500, Ext. 5
Sheila joined DANA as President and CEO in August 2015. She is the former Executive Director of the Rehoboth Art League in Rehoboth Beach, Delaware. Her professional experience spans nonprofit, for-profit, and academia. She began her career in advertising, then in brand leadership positions launching new products, expanding businesses internationally, and developing strategic growth plans for brands such as Vlasic Pickles, Godiva Chocolatier, Corelle Dinnerware, Corningware Ovenware and Pyrex bakeware. She transitioned to provide strategic planning, new product and leadership consulting services to mid-size companies and nonprofit organizations in a variety of industries. Her work led her to pursue a doctorate in leadership, specializing in non-profit governance. Bravo has a PhD in Organizational Leadership from the University of Maryland Eastern Shore, an MBA in International Business from Thunderbird School of Global Management, and a BS in Business and Languages from Millersville University. Sheila lives in Lewes.
Nyia Rennalls
Membership Coordinator
Nyia joined DANA as a public policy intern, and now serves as membership coordinator. Nyia is completing her Bachelor of Science in Social work at Delaware State University. She brings prior experience in early childhood education and is eager to bring her skills to impact change in the social impact sector.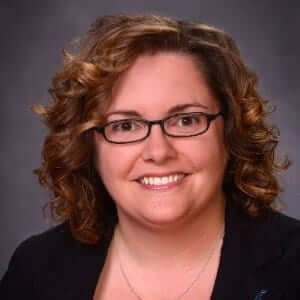 Melissa Hopkins
Executive Vice President of Sector Advancement
302-777-5500 Ext. 2
Melissa brings a background in building partnerships, driving policy and advocacy to DANA.  She was formerly the Director of External Affairs at the Rodel Foundation, where she guided policy strategy for education reform.  As part of her work, she has been instrumental in creating a strong network of business, nonprofit, and school-based partners to advance the interests of Delaware students.  Prior to her work at Rodel, she was Legislative Aide for the Majority Leader and Majority Whip in the Delaware House of Representatives.  Before that, she held positions with the New Castle County Council and the University of Delaware in the School of Urban Affairs and Public Policy.   A lifelong learner, she is pursuing her Masters in Public Administration at Wilmington University.  She earned her Bachelor of Arts from the University of Delaware, and is a Leadership Delaware Fellow Alum.  She has served as a board member with several Delaware nonprofits, and currently sits on the board of the Newark Day Nursery. Melissa and her family live in Newark, DE.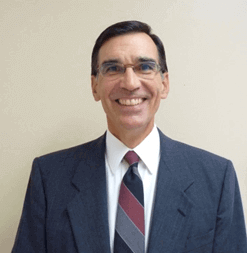 Paul Stock
Executive Vice President of the Excellence Academy
302-777-5500 Ext. 3
Paul serves as the leader of DANA's Excellence Academy which strengthens nonprofit leadership and organizational effectiveness through workshops, fellowships and consulting. His career spans more than twenty years in senior management positions in for-profit and nonprofit organizations. He has operations and quality management experience having run a direct fulfillment program supplying custom configured computers for Hewlett Packard to their enterprise customers in the United States. Paul has extensive process development and improvement experience as a consultant and employee. He is a Lean Six Sigma Green Belt, a practitioner for Myers Briggs instruments, and is a licensed Standards for Excellence Consultant. Prior to DANA, he served as a coach and leadership development instructor at Prison Fellowship's Leadership Development Institute. He taught strategic planning for Prison Fellowship's Eastern Region where he served as Executive Director for the Mid-Atlantic Region for seven years. Paul developed the Good to Great Strategic Planning model for DANA's 2015 DANA Fellowship Program. He has worked with and developed local boards in Virginia, Maryland and Delaware. Stock received his B.A. from the University of Virginia and a Masters of Divinity and Masters of Theology from Trinity International University in Deerfield, Illinois.

Tony Ferlenda
Director of Consulting
Tony Ferlenda serves as Director of Consulting providing support to DANA's members primarily in Kent and Sussex counties. Tony has extensive nonprofit leadership and consulting experience. He recently worked with Horizon Philanthropic advising Delaware nonprofits on strategies for short-term and long-term fund development as well as strategic planning and leadership development. Prior, Tony served as the executive director of several regional and national nonprofits including National Fragile X Foundation, Sarcoma Foundation of America, and the American Red Cross. His early career included development and fundraising roles in social service and higher education nonprofits. Tony has a Masters of Public Administration from Syracuse University and a Bachelors of Science in Communication from SUNY, State University of New York.
Alice Stevens
Census Community Coordinator
Did you know that if every Delawarean was counted in 2010 CENSUS, we would have received an additional $10 million a year in federal funds for children, those who need food and housing aid? DANA is a member of the Delaware Complete Count Commission to help ensure everyone who resides in Delaware is counted. Alice is joining DANA to help us do that. She is a Doctoral student of Social Science at Wilmington University. She has a M.S. degree in Clinical Mental Health Counseling from University of Louisiana and two bachelor degrees from Grambling State University, Louisiana in Criminal Justice and Paralegal studies. She is an educational consultant with Holistic Elevation, where she designs training for professionals, parents and educator to connect with high-risk and underserved populations. At DANA, she will work with nonprofits across the state of Delaware to understand the specifics about CENSUS 2020 participation, and how it can benefit local communities and advise on strategies for nonprofits to educate their stakeholders and clients on participation.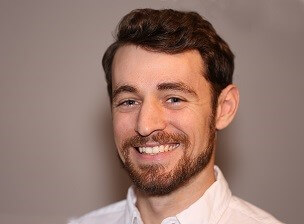 Josh Solge
Sector Advancement Research Assistant
Josh is currently pursuing a Master of Arts in Urban Affairs & Public Policy, at the Biden School of Public Policy and Administration, University of Delaware. Josh recently relocated back to Delaware from Austin, TX and has spent much of his career in the Housing space, beginning right here in Delaware with Habitat for Humanity of New Castle County. His work with DANA will focus on supporting the development of a nonprofit sector strategic advancement plan so that we may identify the conditions for a healthy system for nonprofits to thrive. Look for Josh in the community listening to leaders in nonprofits, government, business and philanthropy on what nonprofits need in our state to be able to deliver quality services. He will also conduct research on what other states have done to improve the social impact system in their states, and determine what strategies are necessary to ensure a supportive system for nonprofits to do their work.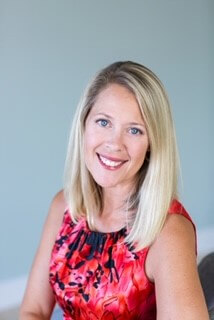 Jenni Brand
Vice President of Marketing & Communications
302-777-5500 x6
Jenni serves at the Vice President of Marketing and Communications and is the Brand Ambassador for DANA. In her role, Jenni will work to further enhance the understanding and value of DANA and the nonprofit sector throughout Delaware. She brings more than 25 years of integrated marketing experience, as well as specialty in membership marketing. Previous to DANA, Jenni held membership and marketing leadership roles at a variety of nonprofits and trade associations, and also led digital marketing communications for nonprofit clients such as the National Center for Missing and Exploited Children, the Advertising Council, and locally for United Way of Southern Chester County. She also served as Executive Director for the Delaware Veterinary Medical Association, as well as a Board Member for PAWS for People. Jenni and her family currently reside in Kennett Square, PA and maintain strong ties to Delaware.