Dominic Canuso (Chair)
WSFS Bank
Patti Grimes (Vice Chair)
Carl M. Freeman Foundation
Vickie Young Beam (Treasurer)
Cover & Rossiter
Charles Vincent (Secretary)
Spur Impact
Fay Blake
Pathways to Success
Patricia Dailey Lewis
Beau Biden Foundation
Guillermina Gonzalez
Wilmington University
Lisa Lucchese
JP Morgan Chase
Dr. Vita Pickrum
Delaware State University
Joanne Reilly
Community Leader
Tom Sheridan
The Sheridan Group
Robert Winfree
JPMorgan Chase
Meet Our Team
While we are working from home due to COVID-19 restrictions, we are still here to serve your needs. Please don't hesitate to reach out to us.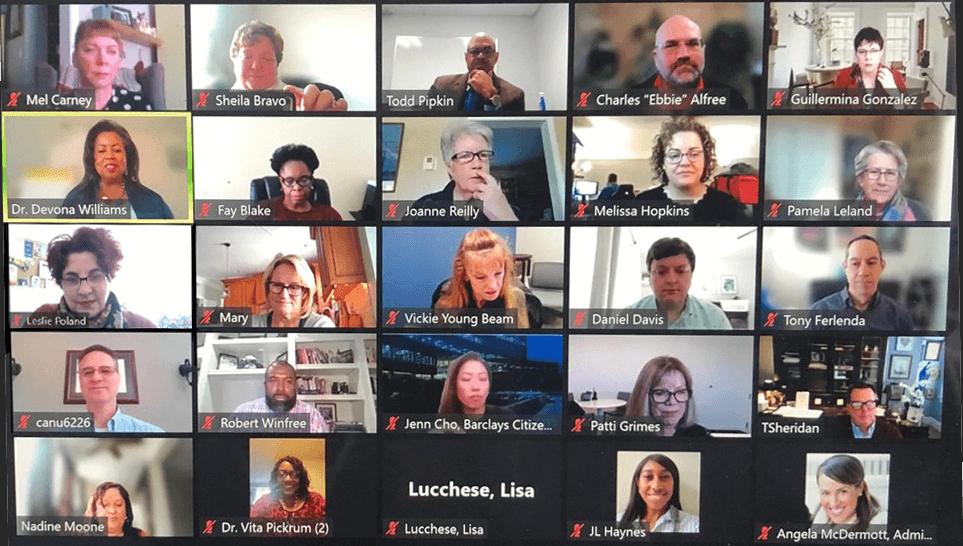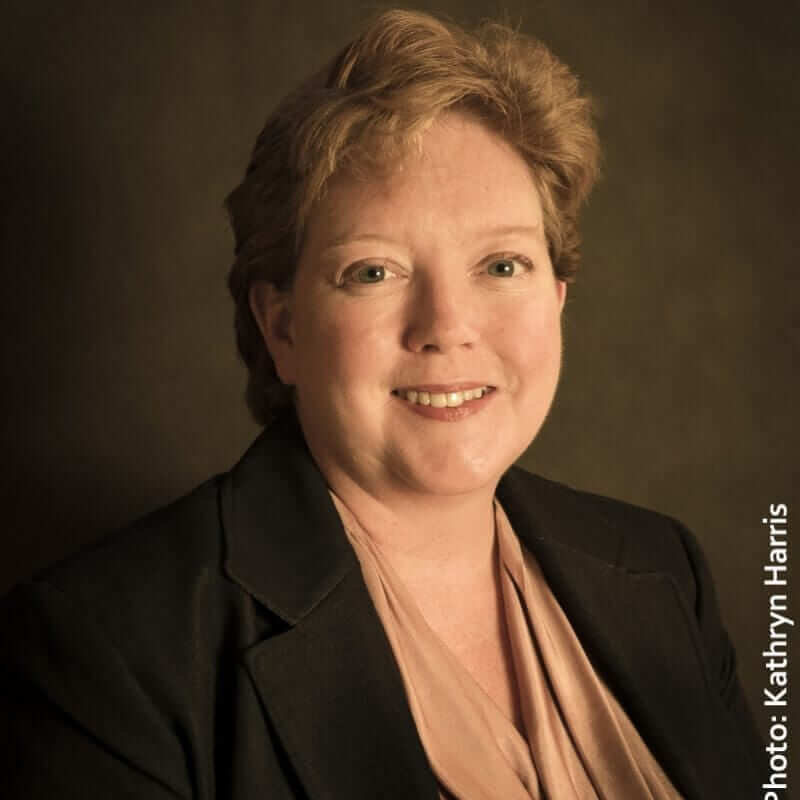 Sheila Bravo
President and Chief Executive Officer
302-777-5500, Ext. 7
Sheila joined DANA as President and CEO in August 2015. She is the former Executive Director of the Rehoboth Art League in Rehoboth Beach, Delaware. Her professional experience spans nonprofit, for-profit, and academia. She began her career in advertising, then in brand leadership positions launching new products, expanding businesses internationally, and developing strategic growth plans for brands such as Vlasic Pickles, Godiva Chocolatier, Corelle Dinnerware, Corningware Ovenware and Pyrex bakeware. She transitioned to provide strategic planning, new product and leadership consulting services to mid-size companies and nonprofit organizations in a variety of industries. Her work led her to pursue a doctorate in leadership, specializing in non-profit governance. Bravo has a PhD in Organizational Leadership from the University of Maryland Eastern Shore, an MBA in International Business from Thunderbird School of Global Management, and a BS in Business and Languages from Millersville University. Sheila lives in Lewes.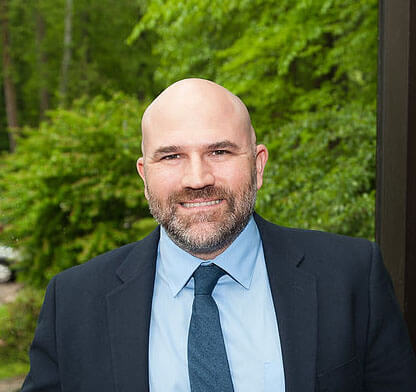 Charles "Ebbie" Alfree III
Research and Evaluation Manager
302-777-5500, Ext. 5
Charles "Ebbie" Alfree III has worked over 20 years in the non-profit sector. Most recently he was the Director of Advancement for The Hickman Friends Senior Community of West Chester, where he oversaw development and fundraising. Prior to his role at The Hickman, Ebbie was the Director of Fund Development and Events for the National Alliance on Mental Illness (NAMI). Ebbie assisted NAMI state and affiliate organizations in creating fundraising plans and oversaw 80 NAMIWalks events throughout the country, annually raising over $10 million. He also had the opportunity to speak at national events and conferences, including at the William J. Clinton Presidential Library and Museum in Little Rock, AR and at the CBS Headquarters in New York, NY. In addition, he oversaw marketing and development initiatives for Goodwill Industries of Delaware and Delaware County, AIDS Delaware, and NAMI Delaware. He is a Board Member of City Theater Company and the Rotary Club of West Chester. Ebbie was named the 2009 Rising Star of the Year by the AFP (Association of Fundraising Professionals) Brandywine Chapter and earned his Master of Science degree in Organizational Leadership from Wilmington University in 2010. He graduated from Leadership Chester County in 2018. Ebbie has also performed in local theater productions in Delaware and Pennsylvania and hosted his own talk show – Ebbie on Senior Living for MLTV 21 in Wayne, PA. He has written theater reviews for the Delaware Arts Info blog and articles about senior interests for Chester County publications.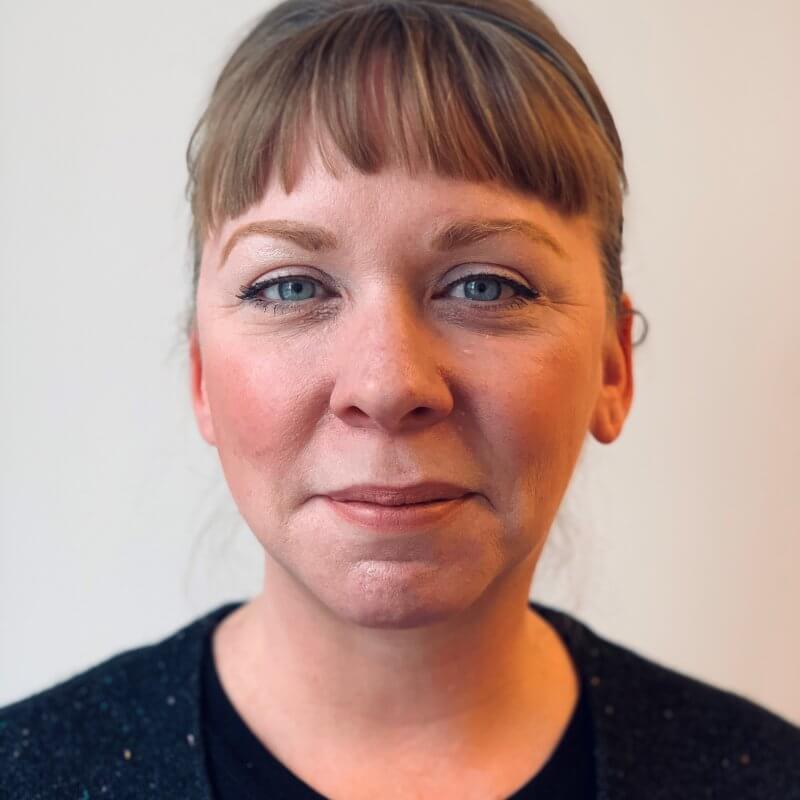 Mel Carney
Executive Assistant
302-777-5500 Ext. 7
Mel Carney joins DANA with a strong background in office management and paralegal expertise. Mel spent several years in North Carolina, before moving back to the Delaware area to join a Healthcare Rehabilitation Center, where she served as the assistant to the Rehab Center Manager. Most recently, Mel was a bankruptcy paralegal in Wilmington. She brings excellent organizational skills and a bright personality to DANA. When not in the office, Mel enjoys spending time with her husband and pup, Super Dude.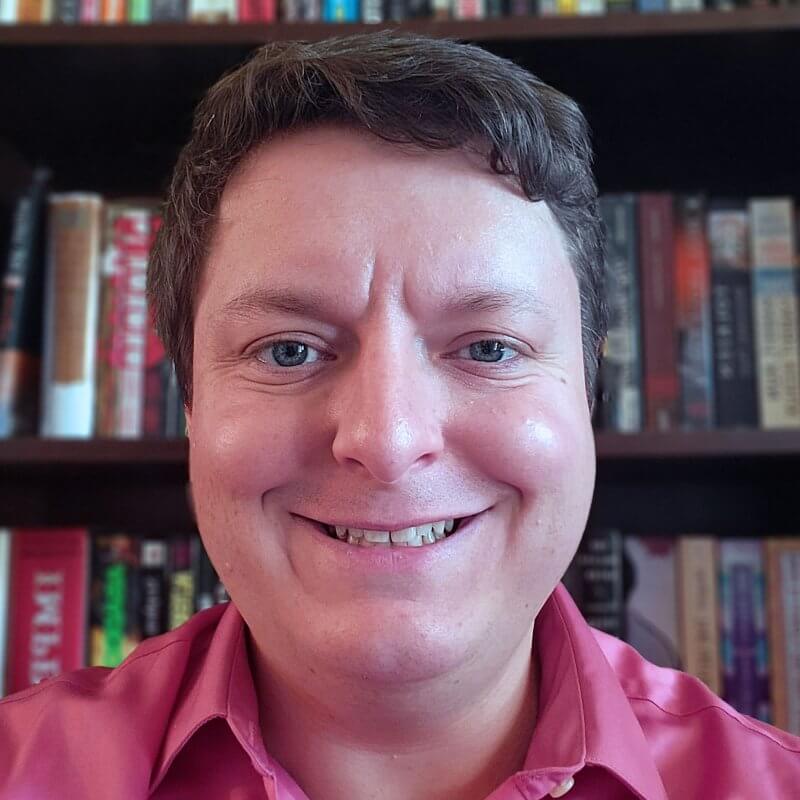 Daniel Davis
Engagement Manager
302-777-5500 Ext. 1
Daniel joins DANA with a background in customer service, volunteer recruitment, and membership programs. He was formerly a District Director for the Del-Mar-Va Council, Boy Scouts of America. In that role, he built relationships between various stakeholders in the community to grow the impact of local Scouting programs. Previously, he developed programs for the Black Diamond Council Girl Scouts of the USA, and served jobseekers as an Employment Programs Interviewer for the West Virginia Department of Finance. Daniel comes from West Virginia, where he studied history at West Virginia University before earning a bachelor of arts degree in history and a master's degree in business administration from American Public University. When not in the office, he is an avid reader and loves to travel to national parks and new craft breweries. Daniel lives in Dover with his wife, Sara and daughter, Lucy.

Tony Ferlenda
Director of Consulting
302-777-5500 Ext. 8
Tony Ferlenda serves as Director of Consulting providing support to DANA's members primarily in Kent and Sussex counties. Tony has extensive nonprofit leadership and consulting experience. He recently worked with Horizon Philanthropic advising Delaware nonprofits on strategies for short-term and long-term fund development as well as strategic planning and leadership development. Prior, Tony served as the executive director of several regional and national nonprofits including National Fragile X Foundation, Sarcoma Foundation of America, and the American Red Cross. His early career included development and fundraising roles in social service and higher education nonprofits. Tony has a Masters of Public Administration from Syracuse University and a Bachelors of Science in Communication from SUNY, State University of New York.
Jalissia Haynes
Public Affairs Program Coordinator
302-777-5500
Jalissia joined DANA as the Program Coordinator for DANA's Diversity, Equity, and Inclusion work. She graduated from the University of Pittsburgh in 2020 with Bachelor degrees in Politics and Philosophy, as well as Urban Studies. She is currently pursuing her Master's Degree at the University of Delaware in Urban Affairs and Public Policy, while she works to build out DANA's DEI program. She brings an assortment of experience in different fields such as education and mentorship to academic research and local political organizing.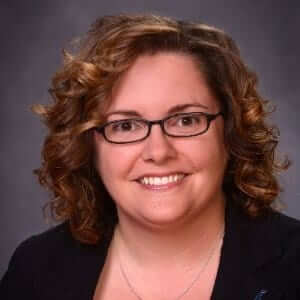 Melissa Hopkins
Executive Vice President of Sector Advancement
302-777-5500 Ext. 2
Melissa brings a background in building partnerships, driving policy and advocacy to DANA.  She was formerly the Director of External Affairs at the Rodel Foundation, where she guided policy strategy for education reform.  As part of her work, she has been instrumental in creating a strong network of business, nonprofit, and school-based partners to advance the interests of Delaware students.  Prior to her work at Rodel, she was Legislative Aide for the Majority Leader and Majority Whip in the Delaware House of Representatives.  Before that, she held positions with the New Castle County Council and the University of Delaware in the School of Urban Affairs and Public Policy.   A lifelong learner, she is pursuing her Masters in Public Administration at Wilmington University.  She earned her Bachelor of Arts from the University of Delaware, and is a Leadership Delaware Fellow Alum.  She has served as a board member with several Delaware nonprofits, and currently sits on the board of the Newark Day Nursery. Melissa and her family live in Newark, DE.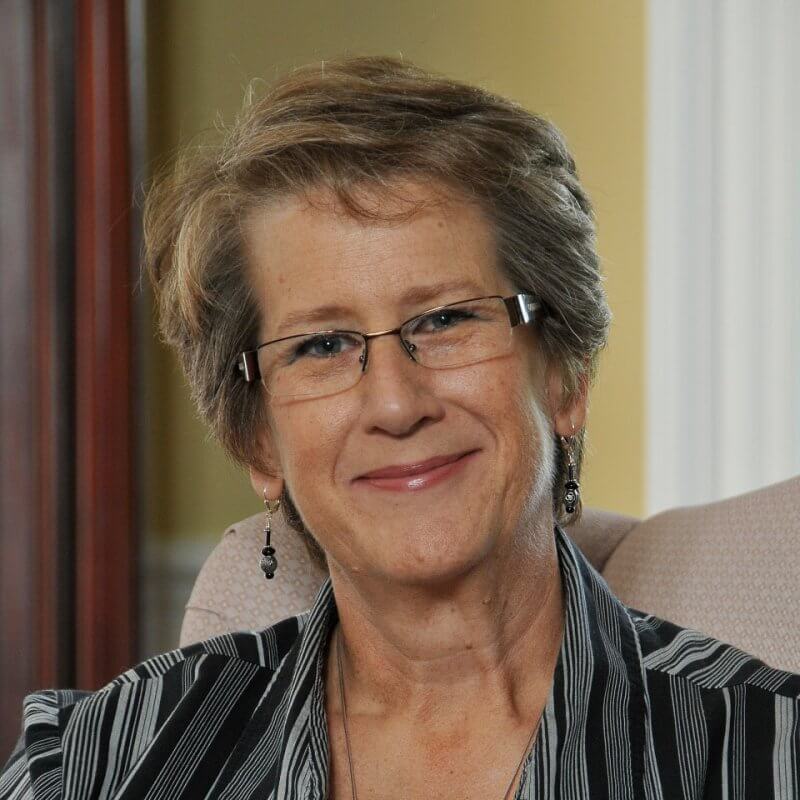 Pam Leland
Chief Learning Officer
302-777-5500
Pamela Leland, PhD, brings more than 30 years of experience in the nonprofit/philanthropic sector as a consultant, executive director, teacher, scholar, and volunteer. Most recently she has served as President and Founder of The Leland Leadership Group, LLC, working with nonprofit organizations on issues of strategy, nonprofit governance, leadership and the management of change. Her work as a consultant is grounded in systems theory and an organizational development/life cycle framework, recognizing that the challenges of leadership and management in mission-based organizations today are multi-dimensional and complex. Pam took a break from full-time consulting in 2013 to serve as Executive Director of the Quaker-affiliated Hickman Friends Senior Community (West Chester, PA), leading them through a 6-year process of campus repositioning and expansion. During her tenure with The Hickman, Pam continued to provide occasional training and consultation on collaborative decision-making, nonprofit governance and strategic change. She left The Hickman in the Fall of 2019 to return to full-time consulting. Prior to opening her consulting practice in 2006, Pam served on the faculties of the University of Delaware and Seton Hall University, reaching the rank of Associate Professor of Urban Affairs and Public Policy. Pamela completed her PhD in Urban Affairs and Public Policy at the University of Delaware. She has an MA in Holistic Spirituality from Chestnut Hill College, an MS in Urban Studies from Georgia State University and a BA in Journalism from the University of Georgia. She lives in Kennett Square, PA.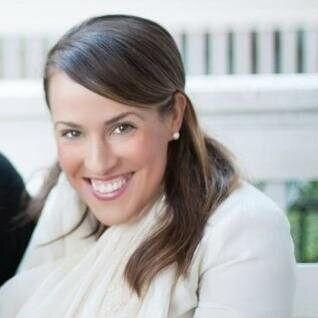 Angela McDermott
Project Manager
302-777-5500
Angela is located in Jacksonville, FL and brings to the team more than a decade in nonprofit project and event management, as well as a Masters Degree in Human Services. She previously worked as a Program Director for the Nonprofit Center of Northeast Florida, a capacity building organization that provides training and consulting for other charitable organizations. She also has previous experience in training and development with Wounded Warrior Project and event management at Nemours Children's Clinic. In her free time, Angela and her husband enjoy lots of family time with their 2 young children while frequenting the Florida beaches and renovating their 110 year old historic home.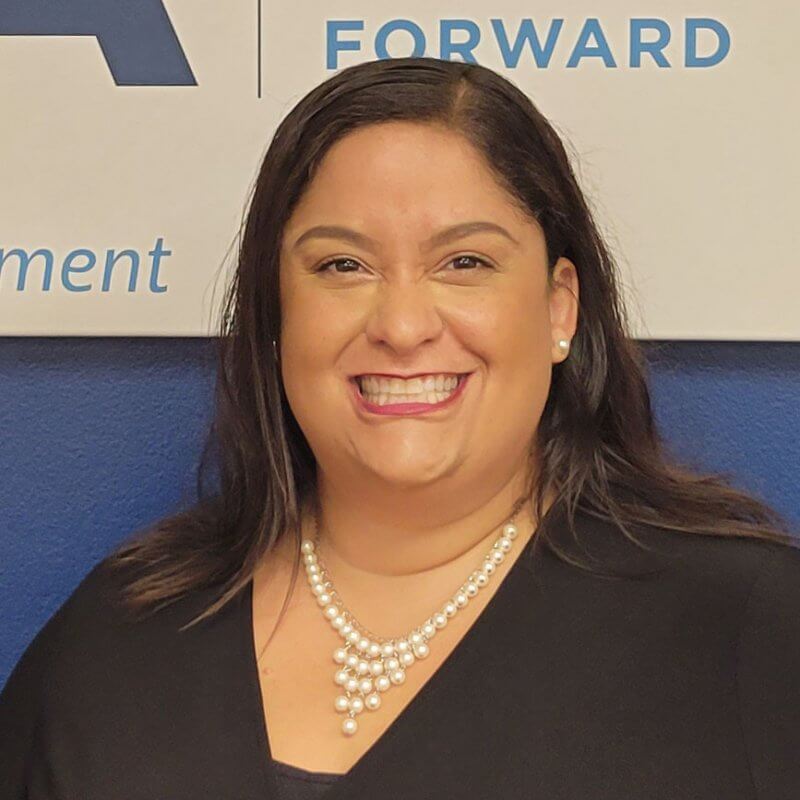 Nadine Moone
Director of Diversity and Inclusion
302-777-5500 ext. 4
Nadine proudly joins DANA as the Director of Diversity & Inclusion. She brings her energy and passion for driving true change through Education, Training, Consulting and Policy advisement to DANA Members, Board of Directors, and the community. She believes that all organizations should represent and include leadership on a significant level, the demographics of communities in which we serve. She believes that the question should no longer be why we should we do it, but how do we do it, and she is eager to work to help build a diverse, equitable, accessible, and inclusive culture. Nadine's career spans nearly 15 years in the field of Human Services. After earning her bachelor's degree in Human Services from Springfield College, she served as a Case Manager and transitioned to Training and Development, where she taught a myriad of classes to mental health professionals with courses ranging from Overview of Developmental Disabilities, Overview of Mental Health, Conflict Resolution, Ethics for New Hires, Suicide Prevention, and a host of additional courses. Through the conversations and concerns brought forth by employees in the classroom setting, she recognized a critical need for a Cultural Competency curriculum, in which she proposed and was charged with taking the lead on creating a Cultural Competency Curriculum along with developing a Train the Trainer guide for managers at satellite locations. Since, she has served as a leader as a Director of Social Work and Admissions in the healthcare sector and for the past 3 years has worked in a community school in conjunction with educators and community programs to bring diverse and equitable enrichment classes to students in underserved communities. In her spare time, Nadine continues to develop diversity trainings, specifically in the areas of Implicit Bias Assessments and Awareness. Nadine's goal is to assist DANA Members, Leaders and Community members in making true, tangible changes and her inspiration both personally and professionally is her son, Elijah, a college graduate in the field of Africana Studies, who fuels her determination to create a society where all people, and mother's like herself, can rest at night knowing that their loved ones will return home safe and will be treated with the humanity that is everyone's inherent birthright.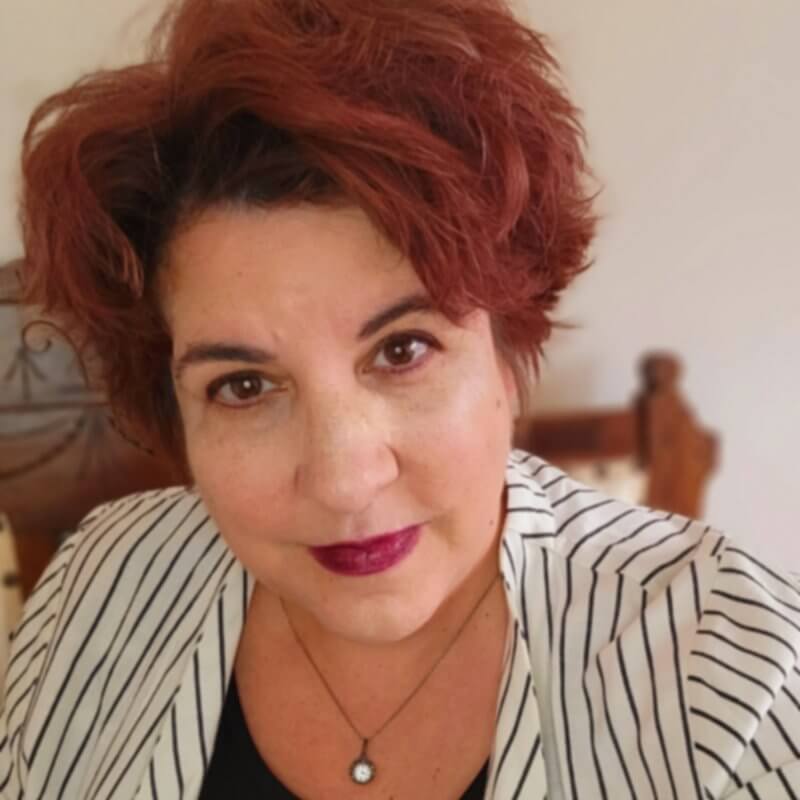 Leslie Poland
Communications Manager
302-777-5500 Ext. 6
Great organizations that connect with the local community have inspired Leslie to spend the last 20 plus years developing communications strategies and the skills to help those agencies achieve their goals. Whether it's creating responsive web designs, eye-catching marketing pieces, or picking up the latest social media platform to speak directly to an audience, finding the right voice has always been her primary goal. Before joining DANA, Leslie served eight years with the State of Delaware in media and community relations and fourteen years prior within the non-profit community as a marketing project manager and volunteer coordinator. Outside of the workday, you can find her reading, writing, painting, and sharing her photography on social media.